2022 CVC-TC Annual Celebration Photos and Survey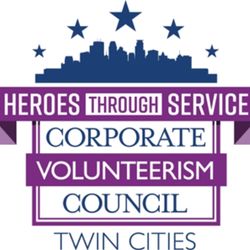 Thank you to everyone who had the opportunity to join us at the 2022 Annual Celebration!
We hope you enjoyed every moment of the event in being able to network, visit the volunteer fair organizations, and be inspired by our presentation and special guest, Justice Alan Page.
For those who attended, a recent email went out asking for feedback to help us continue to provide a successful event in the future. If you missed this email, you may click here to be redirected to the survey.
Special thanks to the entire planning committee, sponsors, and in-kind donations who made this celebration we waited so long for a success!
Watch this video featuring photos from this year's celebration!
Share this post: