Volunteerism: A Bold Conversation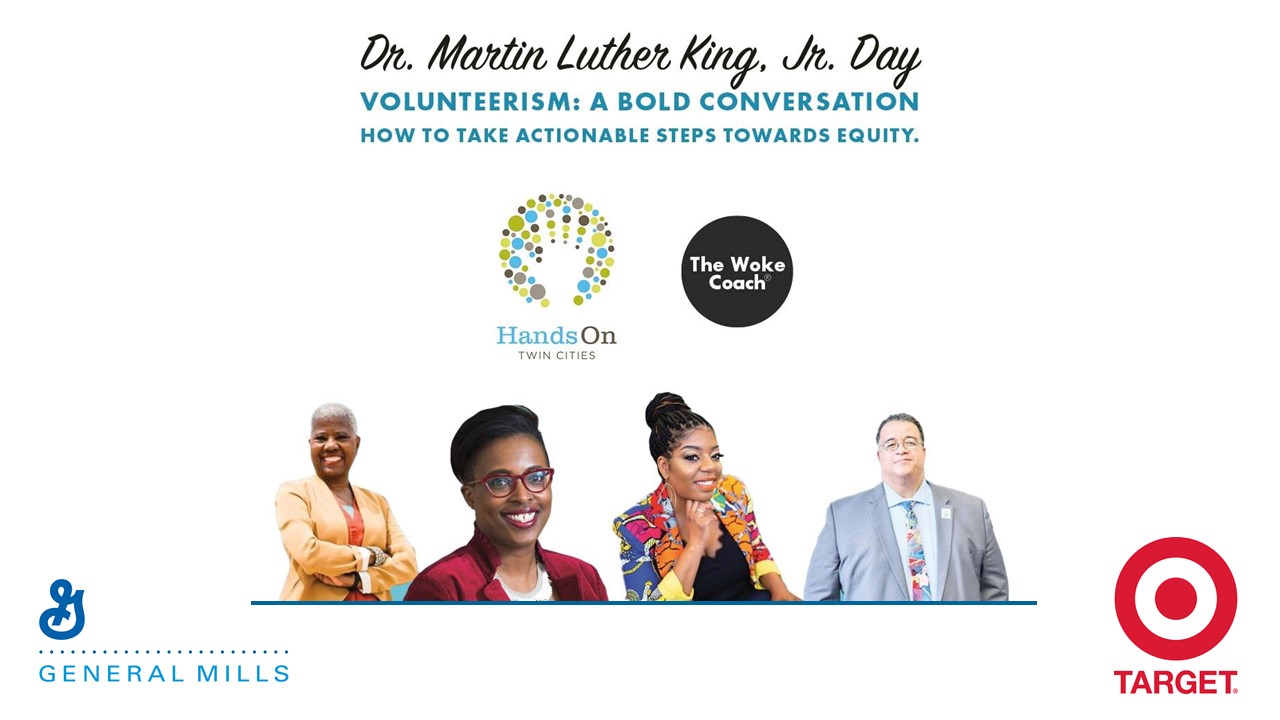 In celebration of MLK Day, HandsOn Twin Cities hosted a virtual event in which we discussed ways volunteering can be an effective tool for creating an equitable community. The panel was be moderated by Seena Hodges, Founder and CEO of The Woke Coach. Panelists included Johnathan Palmer, Executive Director of the Hallie Q. Brown Community Center, Laverne McCartney Knighton, Area Development Director for UNCF, and Nadege Souvenir, Senior Vice President of Operations & Learning for the Saint Paul & Minnesota Foundation.  The topics included avoiding "voluntourism", the connection to education and action, how to be an anti-racist volunteer, and more. A video recording of the event is available at https://www.youtube.com/watch?v=D0Ua2F9Mx54. The tool Steps Towards Meaningful Engagement is also available as a supplement.
Click here for volunteer opportunities: Do you have a random volunteer photo that could go here?
The opportunities
Foundation For Essential Needs is in an exciting stage of growth is seeking fresh new perspective and leadership. We are seeking individuals to join the Board of Directors to provide organizational leadership, direction and oversight to maximize FFEN's ability to achieve its mission. We are looking for candidates who have a Human Resources, Legal or marketing professional background to support FFEN's growth!
Make sure to share this exciting opportunity with your network and If you want to learn more, check out our blog post! 
Volunteer with The Food Group to pack essential and culturally connected foods. The need for emergency food continues at historically high levels and we need your help.
Sign-up for a socially distanced warehouse food packing shift here.
Where: At The Food Group's Warehouse, 8501 54th Ave North, New Hope, MN 55428 
Volunteer with Feed My Starving Children to pack essential lifesaving meals for kids around the world. COVID-19 is expected to double the number of people on the brink of starvation to 265 million, causing what the World Food Programme calls a hunger pandemic.
Where: FMSC locations in Eagan, Chanhassen and Coon Rapids
Share this post: