Volunteer Opportunities November 2022
Volunteer Opportunities abound!
The Food Group
Volunteer at The Food Group to fight local hunger and nourish the community. Opportunities include sorting and packing food and helping at food distributions. Options available for groups and individuals.
Learn more here or contact Sean Hurdle with questions ([email protected])
Seeking Volunteers Bilingual in English/Somali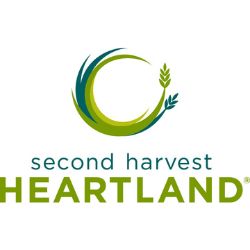 Through our Senior Hunger Program, Second Harvest Heartland provides a box of nutritious food each month to low-income seniors 60 years and over. Volunteers in this role provide excellent customer service to our seniors and work alongside other volunteers to ensure the food distribution runs smoothly. We are seeking 1 or 2 volunteers who are bilingual in English and Somali to assist 1.5 hours each month in the Lyn Lake Area or Phillips Neighborhood in Minneapolis. For more information or to apply, visit Second Harvest Heartland's ongoing program support volunteer page or contact Bri Johnson at [email protected]. We also appreciate you sharing within your networks!
BestPrep seeks Mentors
Providing mentorship to young people in our community is one of the most important ways to volunteer. Local nonprofit BestPrep's program, Cloud Coach, impacted more than 2,000 students in Minneapolis and St. Paul with the help of 2,000 volunteers during the 2021-2022 school year.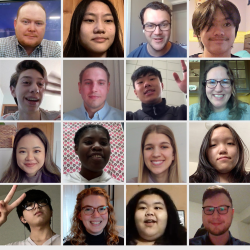 One Cloud Coach student at Highland Park High School said, "I have learned to not only think of my future decisions but also my decisions now. I can help set up myself for what I want to do after high school."
Cloud Coach is an eight-week one-on-one online mentoring program that serves students in the entire ninth grade class of Minneapolis and St. Paul public schools in partnership with mentors from local companies. Aimed at helping students identify their aspirations and set goals, the program takes a directed approach at strengthening student motivation.
One Accenture volunteer shared, "I regained the spark of wanting/ enjoying volunteering and helping people. Since the pandemic, I felt off and this program was a reminder of my life purpose of helping others."
Volunteering with BestPrep is a great way to make a difference in Minnesota students' futures. Each year, more than 5,800 volunteers use their expertise to educate students on skills-based, practical experiences that prepare them for their future. BestPrep's volunteer opportunities are high impact, low time commitment, and take place in the Twin Cities and throughout the state of Minnesota.
BestPrep is a Minnesota-based nonprofit organization that provides educational programs to students in grades 4-12. Since 1976, BestPrep has impacted more than 1.7 million youth across Minnesota and provided educators with resources to ensure that students are college-prepared, work-ready, and career-bound.
To learn about volunteering with BestPrep, go to https://bestprep.org/volunteer/
People Serving People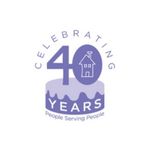 People Serving People is Minnesota's largest and most comprehensive emergency shelter for families and a dedicated leader in homelessness prevention. People Serving People exists to see families thrive and is committed to transformative change with a racial equity and trauma informed lens. By supporting the comprehensive services at People Serving People, you are helping children and families experiencing homelessness build a strong foundation for their long-term success. You can learn more about their crisis response, early childhood education, and systems change work at peopleservingpeople.org. Thank you for supporting People Serving People's vision of healed families and transformed communities.
We're currently looking for individuals and small groups to join us in serving meals to families in our dining hall for lunch on weekdays and delivering meals to families in their rooms throughout our central shelter for breakfast and dinner, as well as on weekends. We also have opportunities for groups of up to ten to support Operations staff in keeping our building and meal program running smoothly, which are available in the morning or afternoon on weekdays. If you're interested in any of the above opportunities or want to learn more, please reach out at [email protected]. We hope to see you at the shelter soon!
Feed My Starving Children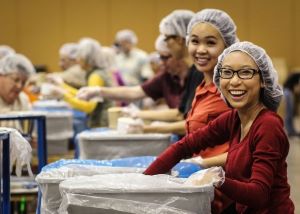 Holiday meal packing shifts are now open for registration at Feed My Starving Children! Bring your work team or your family and in two hours you can make a difference! Meal packing shifts are available Monday-Saturday from 9am-8pm at Coon Rapids, Chanhassen, or Eagan. More info at www.fmsc.org
Share this post: