Educational Opportunity: The Hunger Divide
Second Harvest Heartland invites you to join us for a learning and networking session on The Hunger Divide.
Thursday, March 2, 2023, from 1:30-3:00 pm Central
Second Harvest Heartland, 7101 Winnetka Ave N, Brooklyn Park, MN 55428
In 2020, 1 in 17 of our Minnesota neighbors was food insecure. Within that statistic, however, were dramatically higher rates of food insecurity for some of our neighbors of color: 25% of Black people and 19% of Hispanic people in Minnesota were food insecure in 2020. For White people, the rate was 4%. Communities of color often face disproportionate rates of hunger and food insecurity. We refer to these disparities as the racial hunger divide, and we're committed to confronting and closing it.
Second Harvest Heartland is hosting a special session for corporate social responsibility professionals, employee resource group members and interested individuals to learn more about the hunger divide, what is being done, and how they can take action. Please share this invitation with others in your organization, network and individuals interested in learning more.
After the session there will be an optional 30 minutes for attendees to connect and network with each other. We also invite you to take a step in helping us address the hunger divide by volunteering from 3:30-5:00 pm in our Volunteer Center.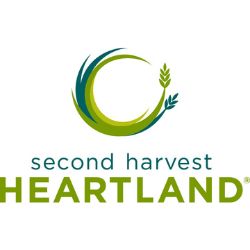 Share this post: