HandsOn Twin Cities 2023 Connected for Change HR Day
HandsOn Twin Cities Pro Bono Advisory Program is hosting a virtual Connected for Change - HR day with nonprofits and community volunteers.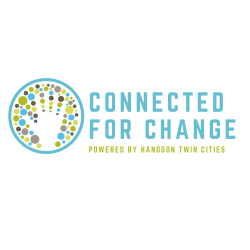 Teams tackle HR related challenges and co-create solutions to address the needs of the organizations. The following timeline is used for finding projects and staffing the volunteer teams:
4/24 – 5/8: Nonprofit application
5/22 – 6/12: Volunteer sign-up
6/21: Connected for Change: HR Day Training | 30-minute, virtual training for nonprofits and volunteers (recorded for those unable to attend)
7/20: Connected for Change: HR Day | 9am - 3pm CST, via Zoom
Refer to the HandsOn Twin Cities webpage for full details.
Other questions? Contact Blair Halperin, [email protected]
Share this post: