Living Well Disability Services 2023 Spring Volunteer Opportunities
Spring Yardwork & Gardening
We are looking for small groups of 3-9 people to help with spring yard & garden clean-up and planting at each of our 36 homes. We'll match you with a location close to you. Scheduled times are two (2) hours, and dates & times are fairly flexible for late May through early June. If you have questions or are interested in participating email [email protected] and we'll make a plan!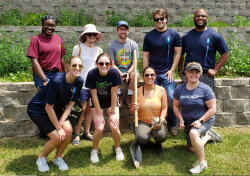 Living Well's Staff Appreciation Party
May 16 @ Living Well's office 1168 Northland Drive, Mendota Heights
To Sign Up go to https://give.livingwell.org/volunteer_calendar
10a-11a Set Up (4 spots open)
11a-2p Check-In Table (2 spots open)
3p-6p Check-In Table (2 spots open)
6p-7p Clean Up (4 spots open)
Tapemark Golf Tournament
June 9-11 @ Southview Country Club West St Paul
Tapemark Minnesota PGA Pro-Am | Tapemark Golf | West St. Paul Minnesota
Funds raised support Living Well Disability Services, The Arc Minnesota, ProAct, and PGA Reach Minnesota
To Sign Up go to VOLUNTEER INFO | Tapemark (tapemarkgolf.org)
Family Fun Day
June 22 / 10AM-3PM @ Como Pavilion St Paul
Living Well's annual party to get together and celebrate with family & friends. Entertainment by the incomparable "Elvis"!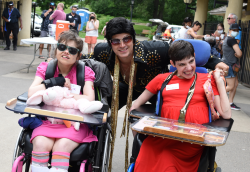 We need help with set up, check-in table, food table, run games; there are 12 spots open. To sign up, please email [email protected]
Share this post: