The 2023 Annual Celebration was a success
The 2023 CVC-TC Annual Celebration was held May 11, 2023, at Mendakota Country Club. 
Thank you to all those who attended! We had over 80 people attend in person and they were excited to hear from keynote presenter, Dianne Haulcy, President and CEO of The Family Partnership.
Shout out to our twelve Heroes Through Service for going above and beyond to help make our communities a better place!
A heartfelt thank you to our 2023 sponsors: Luther Automotive Group, Ameriprise Financial, HandsOn Twin Cities, ECMC Group, Land O' Lakes, Xcel Energy, Blue Cross and Blue Shield of Minnesota, Medica, General Mills, Thrivent, US Bank, BestPrep, and Second Harvest Heartland!
NEW THIS YEAR: TOILETRIES DRIVE: We were able to collect items to support The Family Partnership. The Family Partnership PRIDE (Promoting Recovery, Independence, Dignity and Equity) program gives immediate resources to sexually exploited adults, youth, and their families.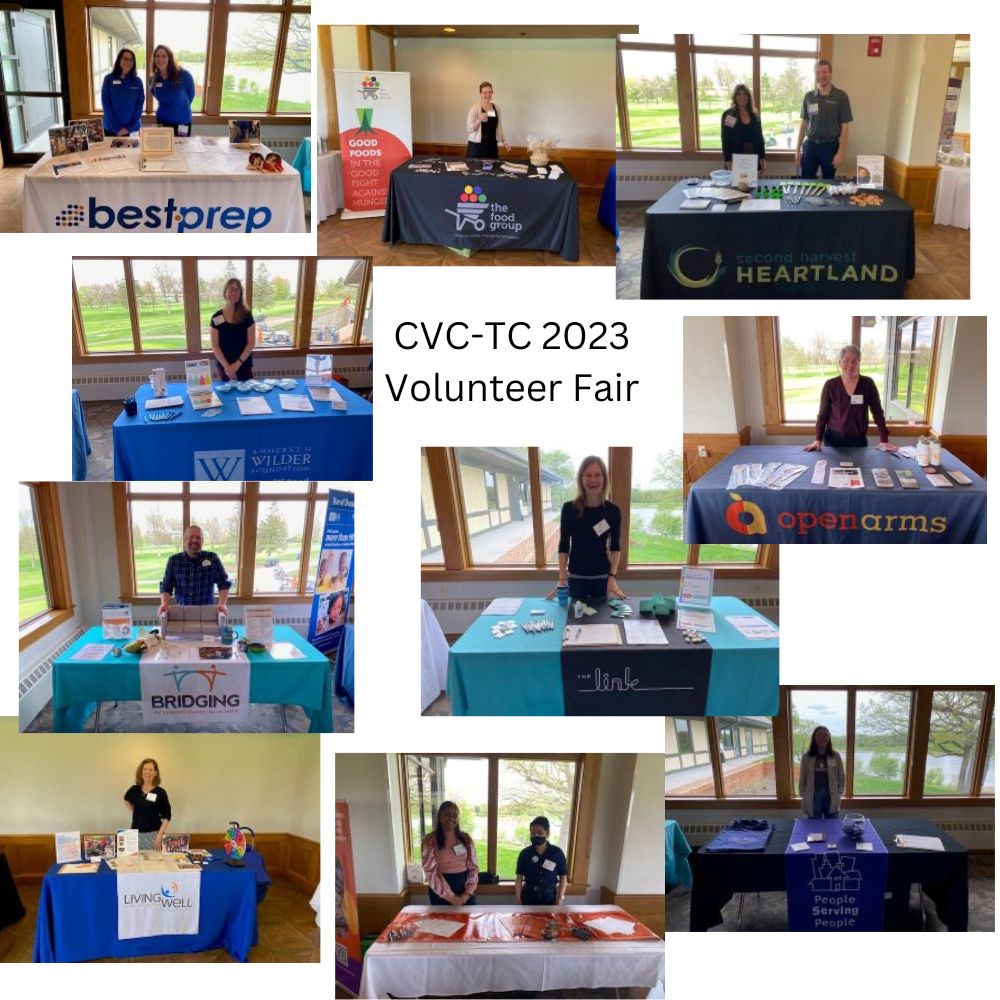 Share this post: