Black Heritage in Racing Collection Showcase
Black Heritage in Racing Collection Showcase
International Leadership Institute will be showcasing the Black Heritage in Racing Collection in June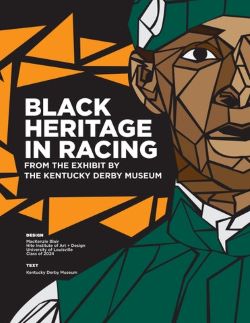 Black jockeys and horsemen dominated the sport of Thoroughbred racing, from the first Kentucky Derby in1875 through 1903, right before the Jim Crow era pushed them out. In fact, 15 of the first 28 Derby winners were ridden by Black jockeys.
This exhibit on loan from the Kentucky Derby Museum is brought to Minneapolis by the LTL International Leadership Institute.
A collection of photographs taken by nationally recognized portrait photographer Walter Griffin of Minnesota African American Women in Hats will accompany the racing exhibit. The powerful sisterhood of resilience, respect and beauty is not to be missed.
Join us for talks about African American history, culture, readings, and music in the salon atmosphere of the historic Young Quinlan Building in June. Learn more here
Share this post: