Volunteer at the 2023 Black & Brown Birthing Summit
At African American Babies Coalition & Projects' annual Black & Brown Birthing Summit, we bring together renowned experts, passionate advocates, and individuals who are committed to revolutionizing the birthing experience for Black and Brown communities. All volunteer responsibilities will support this groundbreaking conference that aims to celebrate, empower, and elevate the voices and experiences of Black and Brown birthing individuals.
You can sign up to volunteer for setup on Sept. 14 from 7:30-9:00am or cleanup on Sept. 15 from 4:00-5:30pm. BIPOC volunteers are encouraged to join. Open to volunteers 18 or older. Great for anyone passionate about birthing justice and driving positive change in the birthing landscape!
Click here to learn more & register. Volunteers & community members are also encouraged to attend the event.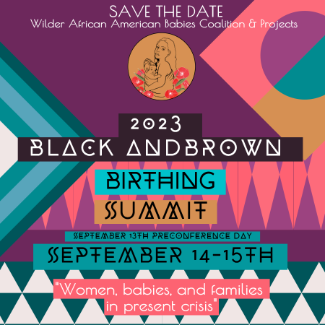 Share this post: